Are you planning on a fun and individual hen party adventure with your girls?
I am offering private Hen Parties. During a 2 hour class you will learn how to move like a showgirl. We will enjoy ourselves with cupcakes and champagne, while getting into the art of teasing. To round up the fun, I will bring feather boas, as well as satin gloves and teach you ladies a short choreography.
We will bump, grind and we will shimmy, yes shimmies is what you call the boobie and booty shaking action we burlesque dancers are doing. Trust me, shimmies always work and make your audience go crazy. ;-)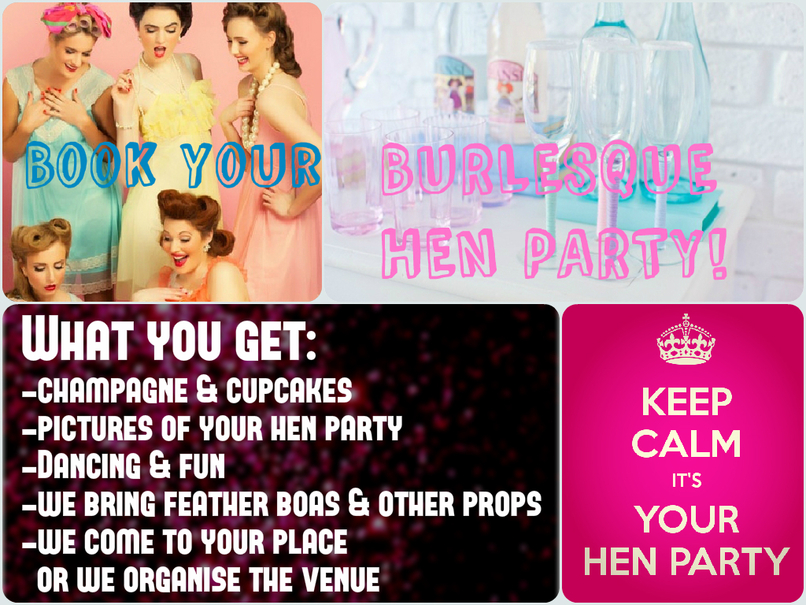 The Hen Party can be held in French, English, German or Luxemburgish.