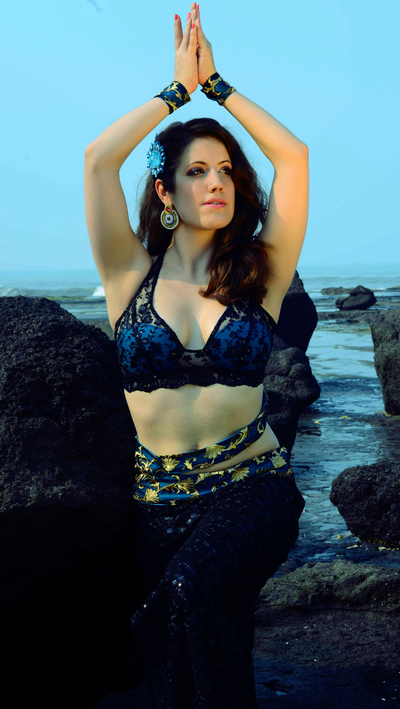 My Dance
I took my first Oriental Dance lessons in 2004 in Luxemburg with Trixy and Alexandra from the Salome Danse Ensemble from Germany. Soon I started performing on different events in Luxemburg, France, Germany, Belgium and India.

Regularly I am travelling to medieval festivals in Europe, where I have got the pleasure to perform with the medieval music group Trivelin since 2008 up until now. In India, I have been performing with the band of the well-known flute player Bikram, called Bikram's Nadbrahma. Currently I live and dance in Cologne where I perform and offer regular classes starting again in September 2017 and I am part of Izida's Dance Ensemble: Raqs El Awalim.
During my regular visits to India, I got into Khalbelia and Bollywood Dance. I am eager to try and add different styles to my repertoire, so that I feel, my dance is always evolving, innovative and creative. My repertoire includes: Raqs Sharki, Turkish ,Saidi, Drum Solo, Baladi, Fire Dance, LED Costume Show, Hula Hoop, Tribal Fusion and Lavani Dance.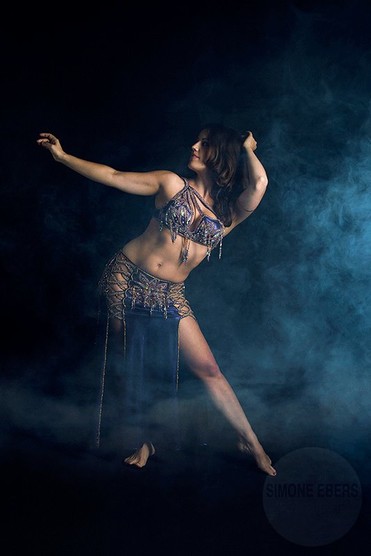 I love the way Oriental Dance makes me feel, as well as the variety of this dance. During shows in different locations like restaurants, business events, night clubs or with classical orchestras, I enjoy looking at my audience and grasping their reactions. It's fun do develop acts for the stage, but I also love being near to the people I perform for, so restaurant shows are just as much fun for me.
The creative part doesn't end with the performance and movement, but costume design and planning video and fotoshootings with other photographers are another outlet of creativity I am really into.
---